8 Background Music Genres that Video Producers Need to Master
Adding background music to pair with a video production can be a very beneficial endeavor. However, choosing a fitting tune or melody to enhance your project can be a challenging decision. Background music in its simplest, most effective form should be just as the name implies, in the background. It should compliment your presentation, not overshadow, or become a distraction to your message. Proper use of background music further immerses your audience into an experience, almost invisibly assisting viewers within the content of your message or story.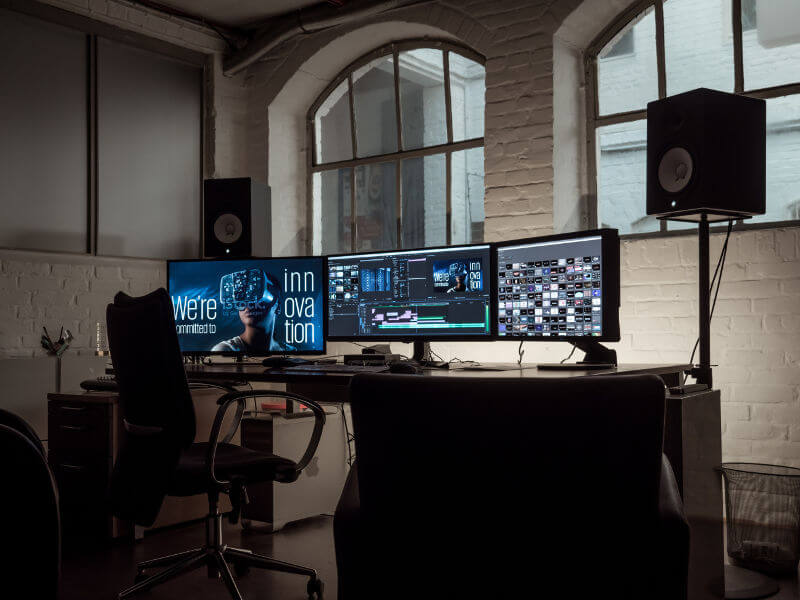 There are many factors to consider when choosing which music to use for your backgrounds. Some of these are the project's goals, your target audience, and the overall mood or tone you are trying to exude. There are useful genres of music for videos that are attempting to generate traffic to your site or promote a new product. There are also more fitting selections to use when your demographic is a younger crowd as opposed to seniors. Music elicits the entire spectrum of emotions within us as well, so there are also categories that would work better if your video is attempting to inspire, engage or educate your viewers.
There are so many potential combinations to utilize here to make your production unique and engaging. Whether you are going for funny , extreme, no-nonsense, or even just informative, there is a genre within background music that is sure to further engage your audience on a more profound level. Below we will look at 8 categories that are very popular and can unquestionably help enhance your latest creation.
Ambient and Minimalist
These two genres are at the top of the list for their unique non-invasive and repetitious qualities which are ideal for the effectiveness of background music. The ambient genre utilizes tones and atmosphere instead of conventional musical structure to create a soothing, mellow pattern of melodies. Minimalist music employs similar conventions while also stripping the technique down to a conservative base of musical materials resulting in an amiable, comforting style that is palatable for many types of video production.
Ethnic and Tribal
Ethnic and tribal music are great categories to rely upon for period pieces or projects that are rooted in the cultural or historical areas of video. Both are the traditional music that defines and expresses the lifestyle of people living in a geographic area. If your next project is set in a specific time or place, or you are just attempting to create the atmosphere of a historical period or generation of people, these categories can serve very well.
Classical Music
Classical music is timeless, sophisticated, beautiful, and elegant. The symphony of sound evokes emotions of fantasy, sentiment, and passion and engages us in powerful ways other genres cannot. Scientific studies have shown that there are numerous psychological benefits to listening to classical music including improved mood, productivity, and creative impacts. Utilizing classical music in the background of a video project adds sophistication and grace to your work, displaying significance and refinement.
Alternative and Classic Rock
Lively, boisterous, and fun, these two genres can add an edgy, bold intensity to a production. The energy that rock music brings is suitable for a more modern, cutting edge audience or perhaps a younger demographic. Action oriented content will also benefit tremendously from these genres. Sports, technology, video games, any project aspiring to a fast paced, high intensity ambience will flourish by its addition. As an aside, it may be wise to use selections without too much singing lyrics. As with all genres, using music with vocals can overstate or distract your audience from the actual message and voice over of your production. However, used correctly, classic and alternative rock are very popular categories in media for background music.
Underground/Hip-Hop
If your next project requires a more urban or funky quality, perhaps the underground and hip-hop genres can provide that blend for you. Also, largely appropriate for the younger, more trendy audiences, these styles can amplify your project to the next level, adding catchy beats and up-beat flavors perfect for all varieties of production. Sports reel highlights, work out videos, and competition coverage are a few examples of media that would pair very well with these categories.
Dramatical Music
Similar to classical, this brand can add sophistication and an intensity not found in other styles of music. Capturing drama and impacting your audience with a genuine and relatable theme is no easy task. Emerging tones and moods throughout a production can be more easily presented to your viewers by incorporating emotional, climatic elements that this genre amply provides.
Acoustic Guitar and Strings
Predominantly calm and soothing, acoustic and string music can capture the tranquil emotions of serenity and peace. A wide variety of media can benefit from this style such as yoga and meditation videos, but is also great for instructional, tutorial, and interview type projects. A warm, inviting melody attracts your viewers and welcomes them into a cozy atmosphere that helps progress your project from beginning to end. Once again, these musical additions should be complimentary to your project, not a distraction, and these selections are perfect examples of low-key, non-imposing choices for media.
House and Electronic Beats
Vibrant, upbeat, and lively, house and electronic music are ideal for a host of video productions. The peppy, spirited qualities they provide can be used in dance projects, party themed videos, or any production where a convivial and social atmosphere is meant to be exhibited. Like hip-hop and rock, these genres work great with all action-oriented projects adding flair and charisma to the flow of your video. The electronic, poppy, post-disco beats of house music can provide energy and punch to your next project.
Conclusion
Background music be effective in all media. Advertising, YouTube, podcasts, telemarketing, movies, and television are only a few examples of where it can be used to further engage an audience. Setting a mood, eliciting emotion, and creating atmosphere are all outcomes that can be attained by proper use. Remember, background music complements your production. It is meant to enhance the overall substance of a project, elaborating the tone of your message, which should remain the focal point for viewers. It's always important to fill silence, change tones, and transition the scenes and settings of your work with your audience's heart and interests in mind. Keeping them attentive and engrossed throughout the duration of your project is paramount. Background music is a simple and effective way to achieve these results. Creativity and success in the realm of audiovisual production can be quite intimidating but mastering the pairing of these basic categories to your work, and knowing when and when not to use them can lead to some very powerful creations.
Since 2002, these brands and thousands others have trusted our music and tested our licenses