trusted by top brands in media and broadcasting
Over 1 million tracks sold.
All licenses just $39.95.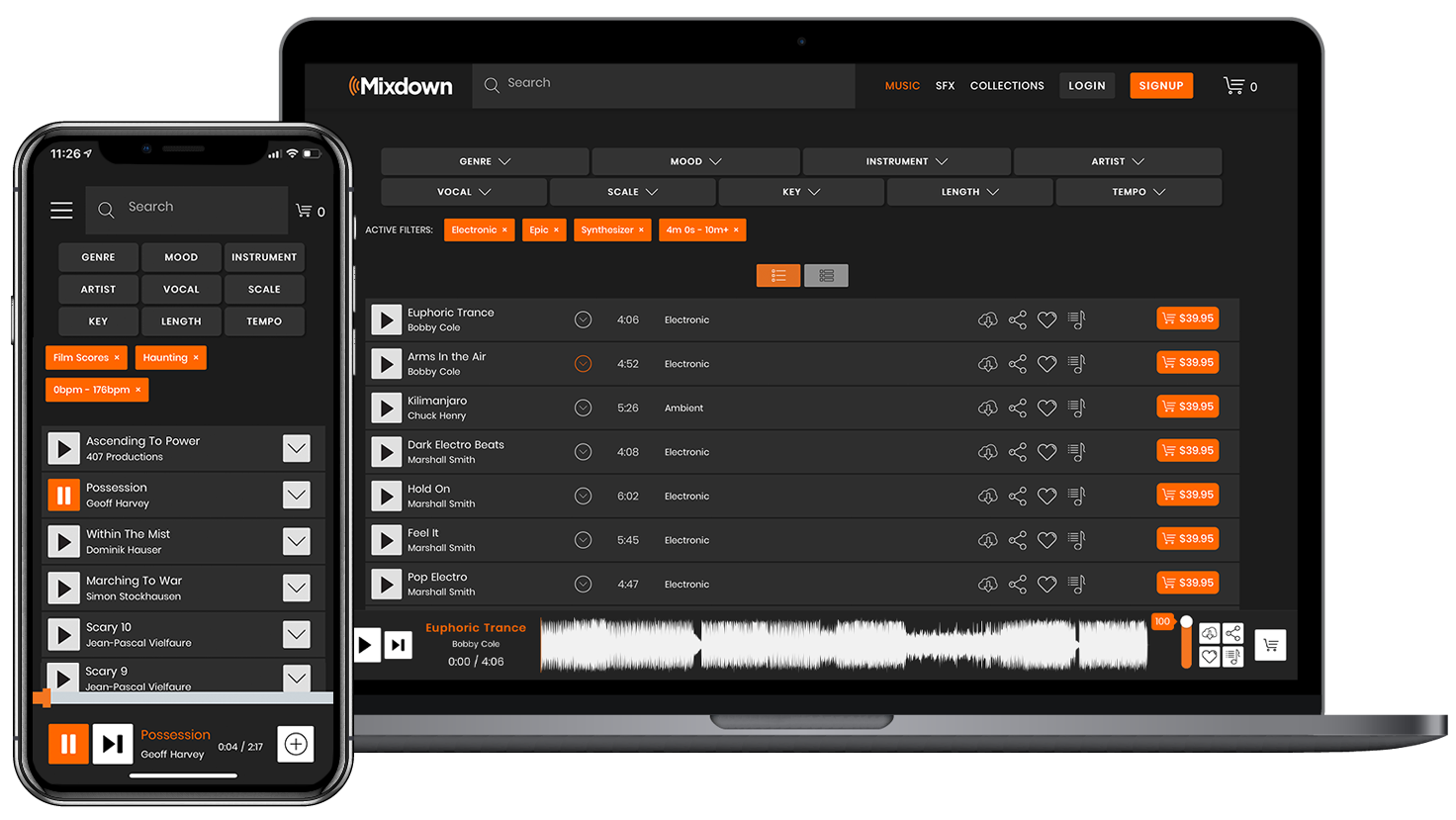 Curated Collections for $199.95.
Simple licensing.
Buy once, use forever.
Web and Social

Use on YouTube, Facebook, or anywhere on the Internet

Corporate

Advertising, Presentations or training videos

Software, Apps and games

Distribute through any app store

Film and Theatrical

Cue Sheets are included with every purchase

TV, OTT and Radio

Perfect for advertising, podcasting and broadcast

Weddings, Real Estate, and Personal

Use for slideshows and product videos
Public Performance
License
$39.95
On Hold Systems

Make pleasurable waiting experiences

Retail And Restaurant

Present to your customers and bypass the PROs

Events and Stadium Shows

Play during intermission, 100% Royalty Free
ALL LICENSES INCLUDE
Unlimited distribution

Use in any country, planet or galaxy

Unlimited presentations

Use in the Superbowl or show off your grand kids, the price is the same

Use forever

Our perpetual license is good for as long as you, or your company are alive

Hand Off

The license stays with the media, so you can pass it to your client.