Stockmusic.net is now Mixdown Music! Use code

MIXDOWN25

for

25% off

your next purchase.
trusted by top media brands
Over 1 million tracks sold.
All licenses just $39.95.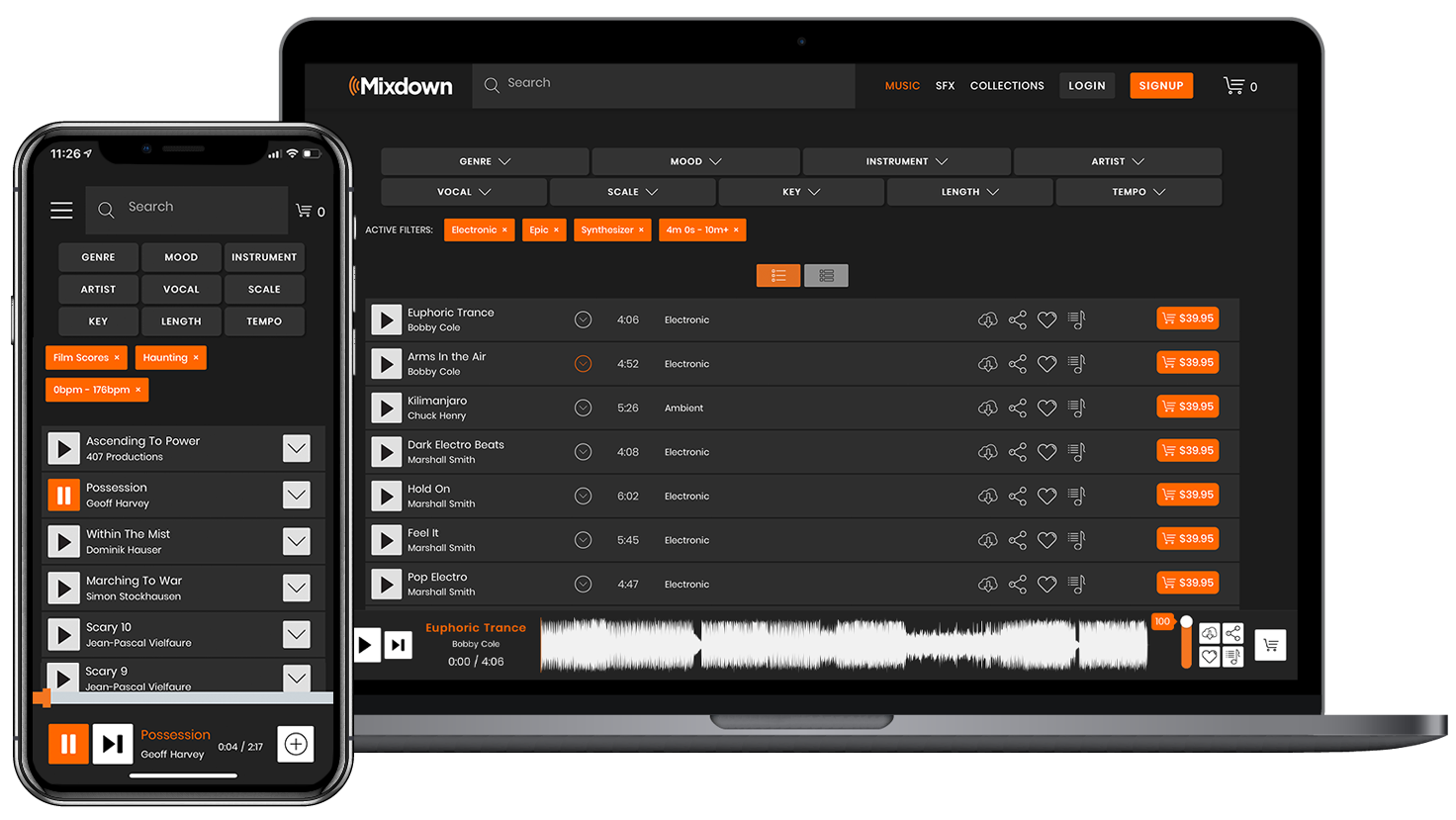 Sign Up for an account and download your free track under the Promotions tab.
Curated Collections for $199.95.
Professional licensing.
Mixdown Music offers two license options for use in any project whether commercial or personal.
LICENSES INCLUDE
No limitations

on monetization or commercial use.

Unrestricted use

worldwide.

Unlimited use

for unlimited projects in perpetuity.

Transferable license

to whoever owns or uses the final production.

Cleared for Monetization

on YouTube, Facebook, Instagram, and Twitch.

All tracks include

downloads for MP3, WAV, and AIFF.
Web and Social

Use on sites like YouTube, Facebook, or anywhere on the Internet.

Corporate

Advertising, Presentations or training videos.

Software, Apps and games

Distribute through any app store.

Film and Theatrical

Cue Sheets are included with every purchase.

TV, OTT and Radio

Perfect for advertising, podcasting and broadcast.

Weddings, Real Estate, and Personal

Use for slideshows and promotional videos.
Public Performance
License
$39.95
On Hold Systems

Create enjoyable call-waiting experiences

Retail And Restaurant

Present to your customers and bypass the PROs.

Events and Stadium Shows

Play during intermission, 100% Royalty Free.