Great Royalty Free Music for Marketing:
15 Top Picks
---
If you're creating high-quality promotional videos but are frustrated to find that your potential clients are still on the fence, consider adding awesome music. Great music adds power and emotion to the mix — and gets you more traction for your business! If you're asking, "How can I promote my video marketing?" consider that music is the most direct way to access people's emotions.
As we all know from many great movies, ads, and TV shows, once you've inspired intense emotion in viewers, well, they're putty in your hands.
Music can help your promotional videos in several different ways. Yes, it can add inspiration. But it can also:
Make your promotional videos pacier and punchier
Add layers of meaning and subtext
Counteract prejudices people might have about your products (if people think you're selling something starchy or dull, you can change that perception by picking the right, fun track)
Make your videos more engaging — leading to repeat views
The kind of music you need depends on what you're selling and what emotion you're going for. Studies show that the emotions provoked by music are fairly universal, which is good news — if you feel a certain way listening to a track, chances are your audience will, too. By now, you might be wondering, "How do I add music to a promotion?" or, even more to the point, "How do I find the right music for my video?"
Answering that last question is why we decided to provide this compilation of awesome royalty free music tracks for marketing. These 15 great songs can help rev your promotional videos up! And they're all completely royalty free, meaning they're 100% cleared for use in your videos once you pay the one-time licensing fee.
Happy listening as you make the perfect musical selection for your promotional videos!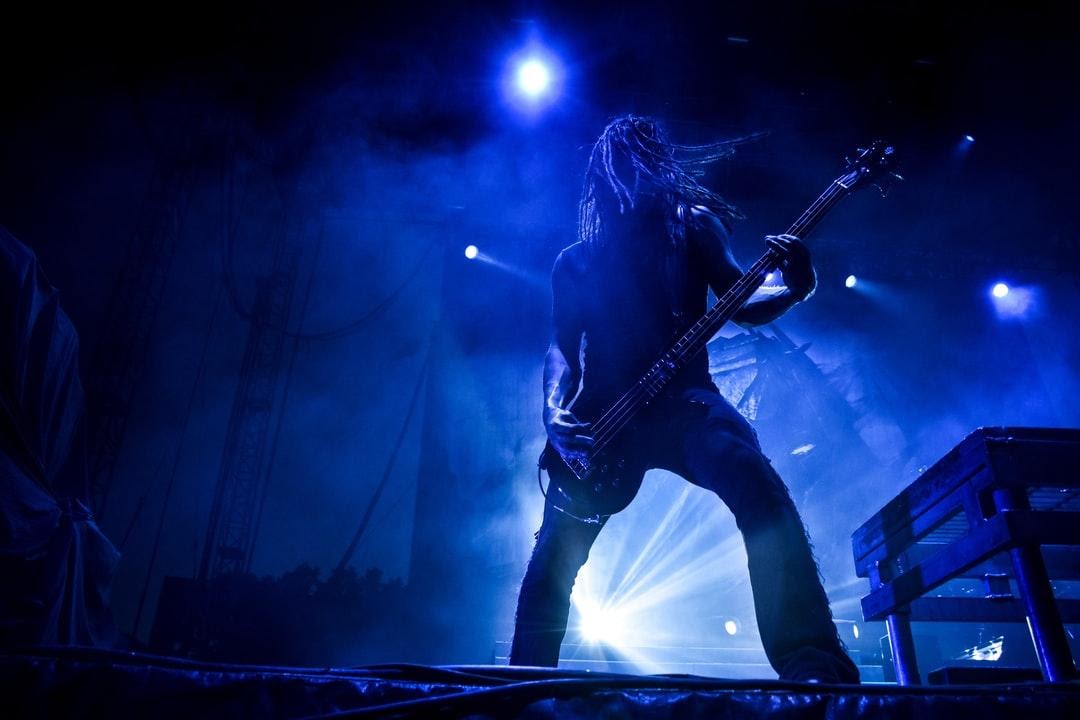 Upbeat, uptempo, and reminiscent of life-affirming bands like Jimmy Eat World, 'Living Your Life' is guitar indie pop that's guaranteed to give your promotional video a shot of positive energy.
Listening to 'Living Your Life' evokes bounding through a city on your way to a first date on a bright summer's day
In the best way, it brings to mind some of those end-credits tracks on beloved comedies of the 1980s, the ones that sent their viewers home with smiles on their faces. Use it to build anticipation and get your customers amped for your message.
'Living Your Life' is sunny and optimistic. It's music to make an audience happy — and a happy audience is a receptive audience!
'Boogie Singer' is funky and bright. Its instrumentation is augmented with fun vocal elements that will help get your customers into the groove. It's got big horns and tons of swagger — perfect for adding a shot of confidence to your presentation. It's full of energy and joy, and for variation's sake, a slightly different mid-section that breaks it all down to a few basic instruments — before those horns come back for a big, fun crescendo at the end.
'Boogie Singer' could sell cars if you wanted to convey the sheer joy of driving, shoes that make their owners want to bounce down the street, or add a little joie de vivre to a product that might feel a bit dry on its own.
Looking to spread some Saturday night fever? 'Funky Disco Groove' practically begs you to do the hustle. It's another fun, happy track featuring bright guitars, funky bass, synths, and claps and snaps to give it a joyous vibe.
Take your viewers back to the hot disco days of the 70s and Studio 54. This track has a palpable love of life and movement that could work well for selling beauty products like shampoo or makeup. It would also definitely work to sell experiences like weekend getaways — or really anything travel-related.
Its fast-paced rhythm also makes it a perfect track to edit visuals to. It's got enough going on that it could add a lot of texture to a jaunty, text-based ad promoting the virtues of your company on social media or at a tradeshow.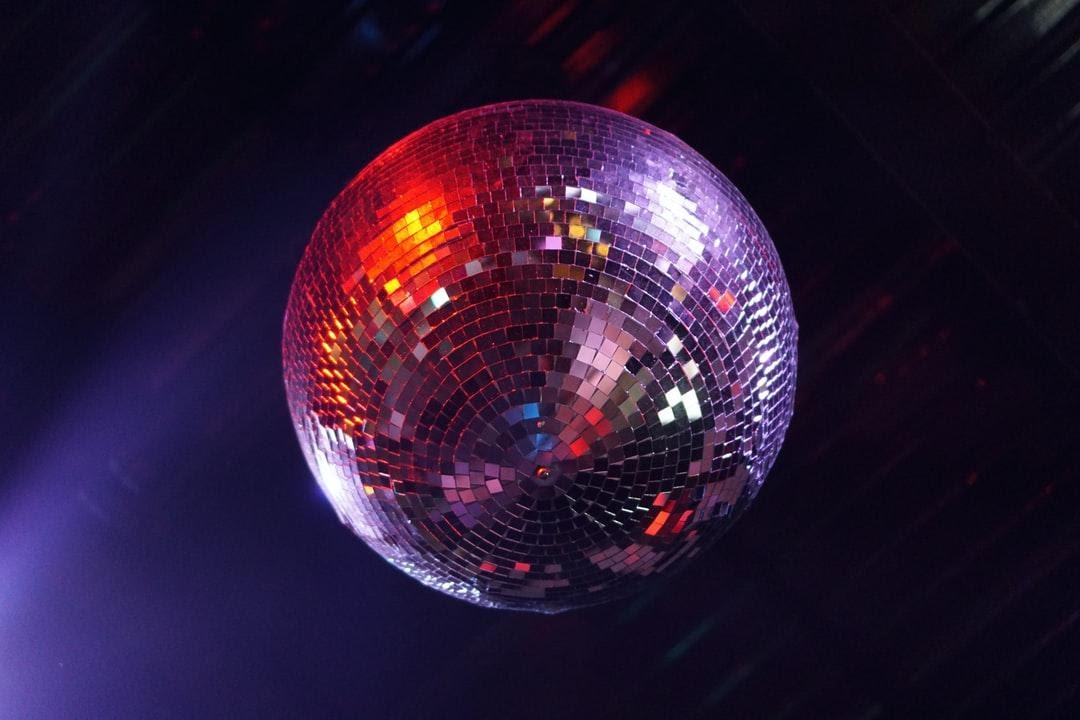 4. 'Hip Hop and Rock Cinematic Trailer 3' by Ikoliks
As its name implies, 'Hip Hop and Rock Cinematic Trailer 3' feels big, heavy, and epic — but it also has some playfulness to it, which makes it a very satisfying listen. Both soaring and fun, it conjures up promises of future summer action epics. It also has a nice, soulful piano coda.
With rocking electric guitars, heavy drumbeats, and vocal calls, 'Hip Hop and Rock Cinematic Trailer 3' evokes great blockbuster music with, yes, an urban edge. If your promotional video takes place in a city or involves something with raw power like a 4WD tearing through nature, 'Hip Hop and Rock Cinematic Trailer 3' could be the right jam for you. It gets bigger and bigger, adding power chords as it goes. It could work well with sports, construction, or military-themed promotional videos.
Fundamentally, it's rousing music to make you and your potential customers feel like action heroes or spectators cheering in the Colosseum. But it also feels uniquely contemporary, with a fun edge. Plus, it has a nice, soulful piano outro, because even warriors have emotions.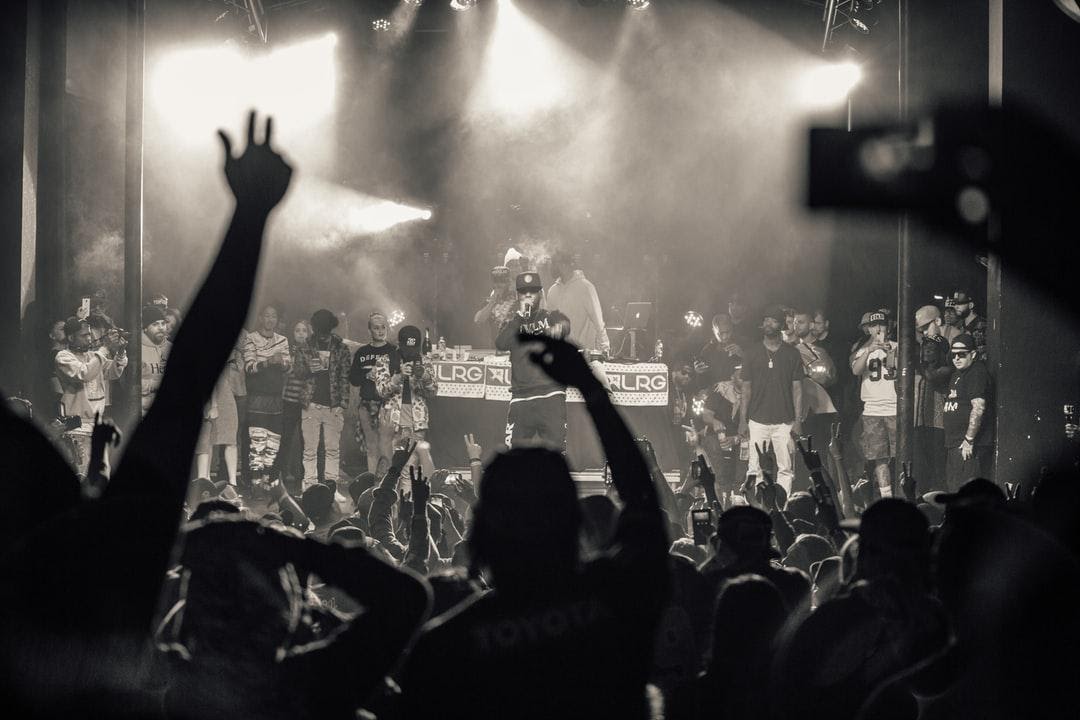 Driving guitar rock that feels at once vintage and of the moment, 'Raring To Do' is sure to give a rocking jolt to whatever you're trying to sell. With overtones of classic rock and contemporary country and Western, 'Raring To Do' has a real positivity to it, as well as an appealing simplicity.
It feels like speeding down an open road through the country with the top down or going on a road trip through the classic landscape of the American West.
If you're looking to sell your customers on a feeling of freedom and possibility — perhaps with a stop at the occasional roadhouse — go with 'Raring To Do.' It would go well with a car- or travel-themed promotional video, or to sell a great American burger or other food-related product. 'Raring To Do' is a track to get your potential clients raring to do what you want of them, namely, engage with your services.
Sometimes it's all there in the title! 'Motivational Indie Rock' really says it all. Whimsical and upbeat, with some lovely whistling and cheerful acoustic guitar, it feels perfect for selling healthy food, ice cream, breakfast cereal — or anything you'd associate with good times and wholesome vibes.
Wistful and happy, it's in the vein of popular, lighthearted songs by artists like Vance Joy, Peter Bjorn and John, and The Lumineers.
Trying to show how your product puts smiles on the faces of kids or families? Looking to set a romantic summer vibe, say for special occasion jewelry? Or maybe just aiming to underscore the daily joys and frustrations of domestic life? 'Motivational Indie Rock' might be just the tuneful and sweet-natured jam you're looking for.
Some slightly heavier guitars kick in at the end to give it a bit of ballast, too — so it's not overly sweet or twee. As the song builds and adds layers, it evokes the feeling of putting something together. Its emotional tone is happy and constructive and it conveys forward momentum. So it could work with promotional videos related to the home improvement, home decor, or building industries. It could even work for pet and pet care companies. It's music to make you want to get your life both in order and motion.
Pop the lapels on your number-one white party jacket and take a step into an 80s-inflected future with 'Energetic Action,' which feels like the result of combining your favorite video game background music with exciting club techno and a pinch of indie rock. In other words, it's totally awesome.
'Energetic Action' is peppy and fun, guaranteed to put a smile on your face and get your feet moving. If you're a fan of bands like Junior Senior or still have the Mario Bros. theme in your head from long hours in front of the screen, this particular song is tailormade for you.
Its computerized-synth blips and electronica-inflected flourishes use occasional stuttery percussion to keep you on your toes and the track unpredictable. 'Energetic Action' climaxes in a delightfully melty guitar solo, and the track's rapid tempo is guaranteed to keep your listeners engaged.
You could use 'Energetic Action' on a journey through virtual landscapes, through a bar or locale related to the hospitality industry, to make your promotional video feel more like a gaming experience — or simply to boost the fun quotient of your promotional spot.
'Energetic Action' could be used to sell anything that promises good times, whether that's a toy, snack, or travel experience. Its video game vibes feel well-geared toward kids, or adults who are still kids at heart and aren't quite ready to relinquish their game controls.
All in all, 'Energetic Action' is a winning track with serious groove value.
'Way to Fun' starts with a pounding drumbeat worthy of vintage Iggy Pop, which leads into what indeed feels like the way to fun, with a delightful guitar melody and solo. The drum keeps coming back, keeping the rhythm and pace in high gear, and some synth elements to add extra layers.
This track's simplicity is its strength and its source of fun, but 'Way To Fun' also offers nice little variations on the theme that keep the audience's interest going strong as the song progresses.
Its bighearted vibe feels like it would go well with footage of people enjoying themselves outdoors, like camping or at the beach. So if you're looking to sell tents or any outdoor equipment like BBQs or grills, 'Way To Fun' might be the way to go.
'Way To Fun' has an expansive enough sound to make you feel like you're exploring, but it's also punchy enough to keep your viewers excited to see where the exploration may lead — and what products you're trying to sell them at the end of the trail!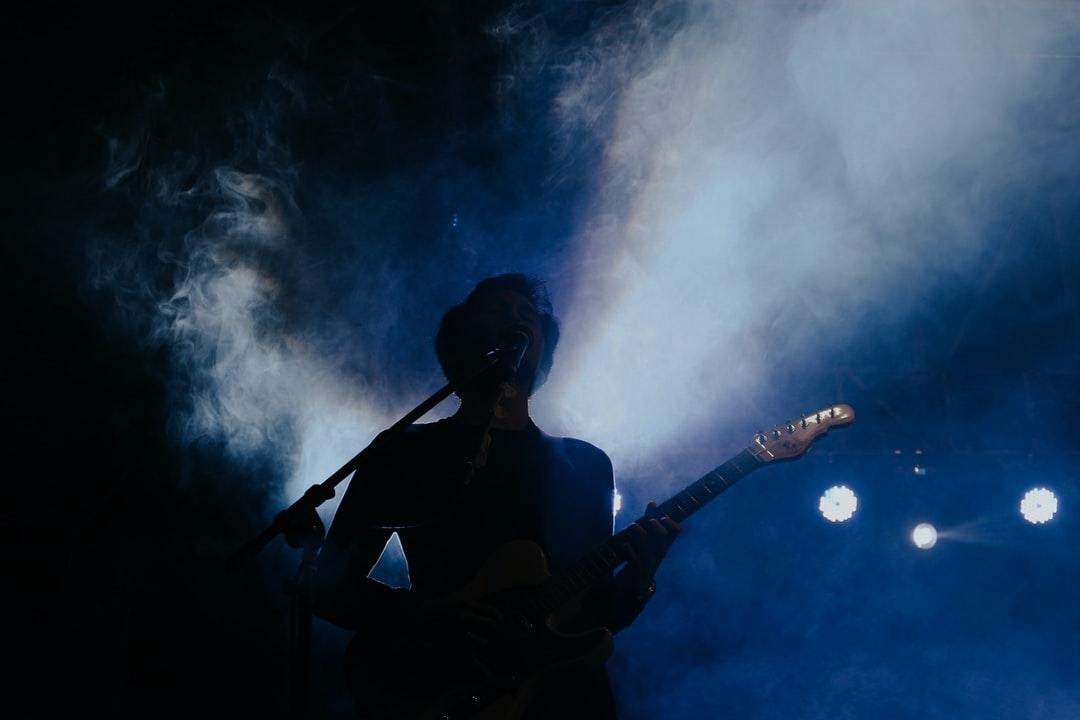 'Inspired Pop Rock' is a wonderful combination of the thoughtful and inspirational. It has an almost meditative start which leads, like clouds parting, to a warm, sunny vibe. As the title implies, it ends with a feeling of broadening horizons, blue skies, and inspiration.
If you're looking to get your audience to shift into a more contemplative mood before ultimately uplifting them, 'Inspired Pop Rock' is an excellent choice. It has a nice, thoughtful guitar solo, as well as swirling synths that support it.
It's subtle and unobtrusive enough to be the background music in support of a serious-minded product, like medication or health insurance — or something that's not serious but still needs some music that's lower-key and supports the information being conveyed, like a weather report.
Because 'Inspired Pop Rock' takes the audience on a journey toward a more hopeful emotional place, consider it for a longer marketing presentation or promotional video. It could also do well as backing for a promotional video with lots of information that needs some music to unobrusively support its message — before it culminates in a satisfyingly sunny finale.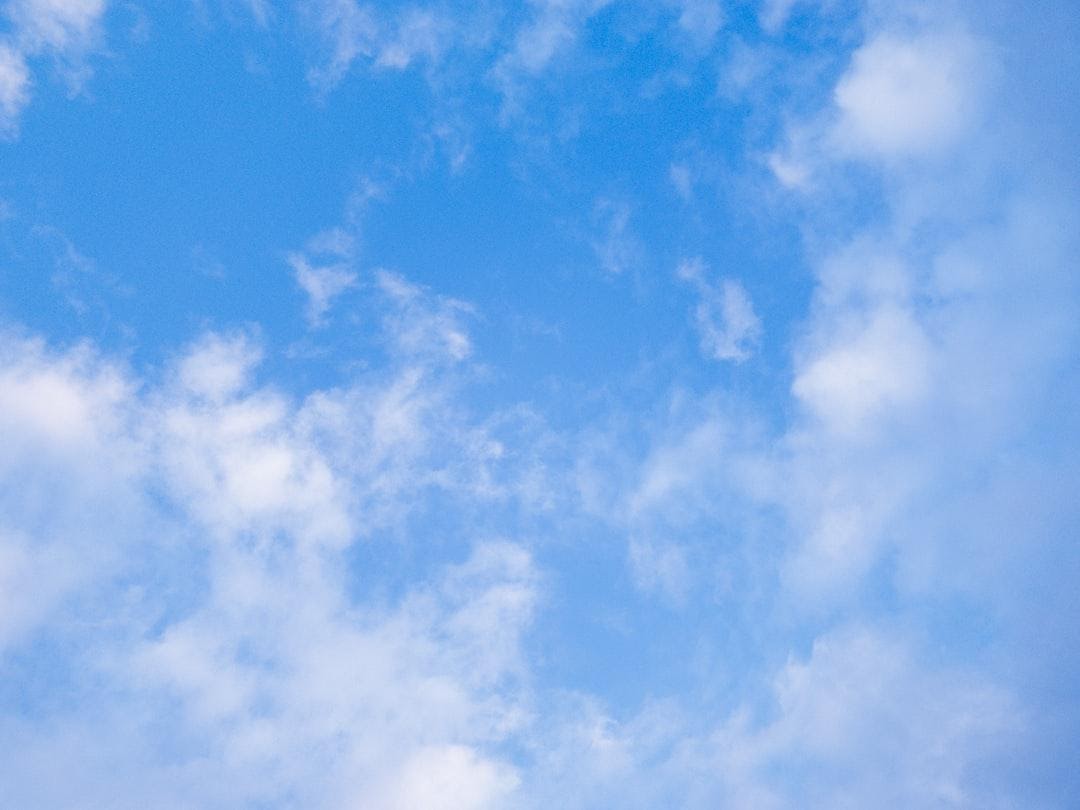 Intricate and inspiring, this track is indeed the perfect background music to underline a motivational speech, TED Talk-type presentation, or promotional message. It has light, delicate accents, and makes compelling, dreamy use of vibraphone and xylophone to add uniqueness to its driving rhythm. It features enough variation to be satisfying. Its airy feeling would also work with a virtual tour of a campus or a 3D architectural model, and it would also work very well under a text-based montage.
With its contemporary tone, 'Motivational Inspiring Speech' would feel right paired with a tech or aerospace-themed ad, or perhaps a medical-themed promotional video.
The track does feel motivating, so would do well supporting a message about keeping people safe or well taken care of.
That could mean promoting a resort, hotel, or any service related to hospitality or travel, or health and fitness services that promise to motivate clients to get into shape.
'Big Dreams' has a strong 80s R&B vibe, bringing to mind more plaintive Michael Jackson songs like 'Will You Be There.'
Sometimes, you want your audience to be happy, and sometimes it makes more sense to tug on their heartstrings and appeal to their emotions. And that can be a winning strategy. As Psychology Today reports, "functional magnetic resonance imaging (fMRI) shows that when evaluating brands, consumers primarily use emotions (personal feelings and experiences), rather than information (brand attributes, features, and facts)." And that includes emotions other than simple happiness. It can run the entire gamut of emotions, include feelings like:
Dreamy
Triumphant
Energizing
Sad
Using music like 'Big Dreams' can help you connect to a deeper wellspring of emotion that could work well if you're promoting an inherently emotional topic like healthcare, education, or something related to family life. It's got synths and piano and provides great emotional material to hook consumers and keep them engaged.
'Big Dreams' isn't gloomy, though. It is an endearing piece of music and could support a narrative about getting out into the world and seeing it with fresh eyes, a classic narrative of marketing. This could work just as well for a bank looking to humanize its services, a travel provider or AirBnB-type service, or indeed any web-based service or app.
It captures the feeling of having aspirations and then following through on them — anything that requires a big emotional payoff to a journey, like a kid growing up and finally reaching college, or someone finally able to build the house of their dreams thanks to the support of a credit union.
When you're looking for a piece of music to support your message, remember how important it is to emotionally engage your audience, something this article by a marketer in Forbes elaborates on. And a track like 'Big Dreams' provides just that kind of engagement.
By contrast, this song is pure summery joy. Dancey and confident, it evokes the feeling of driving to the beach on a beautiful summer's day or getting ready for a party or a big night out with friends.
It feels like perfect music for a drinks ad (alcoholic or otherwise) or maybe summer fashion. It adds a dimension of life-affirming happiness to any promotional video. With its appealing freshness and synths, it's bound to get your consumers in agreement with your proposition. Especially in these days of social isolation and general stress and anxiety, it's nice to have a track like 'Uplifting Summer Pop,' which feels like a vital serotonin booster.
Its use of electronic instruments and synths makes it feel contemporary and of the moment, too, as well as alluding to throwback hits and earworms like 'Popcorn.' With its sense of optimism and uplift, it feels like a track that could help consumers return to malls and reopening businesses.
A feeling of spaciousness is what listeners will come away with from 'In Detail,' as well as some funky rhythm guitars and gentle piano. The track has a European vibe and some trendy finger snaps to provide rhythm and percussion in a nontraditional way.
With its airy feel and sense of growth and optimism, 'In Detail' could go well with a presentation on a new high-end real estate development or shopping mall. It has a repeating chorus that's simple enough to keep listeners engaged, but also has enough edge to make it stand out. In all, it has a luxurious feeling that could also help support a new hotel promotion and make it feel like an exciting proposition.
A more high-energy option, 'Modern Synth Pop Rock Full' has arpeggiated electric guitars for a different kind of layered sound, making for a cool pairing with synthesizer and driving rock drums.
With its relatively fast tempo, 'Modern Synth Pop Rock Full' is an engaging and enjoyable track that merges indie pop and rock trends from the 80s and 90s, creating a fun and satisfyingly upbeat track.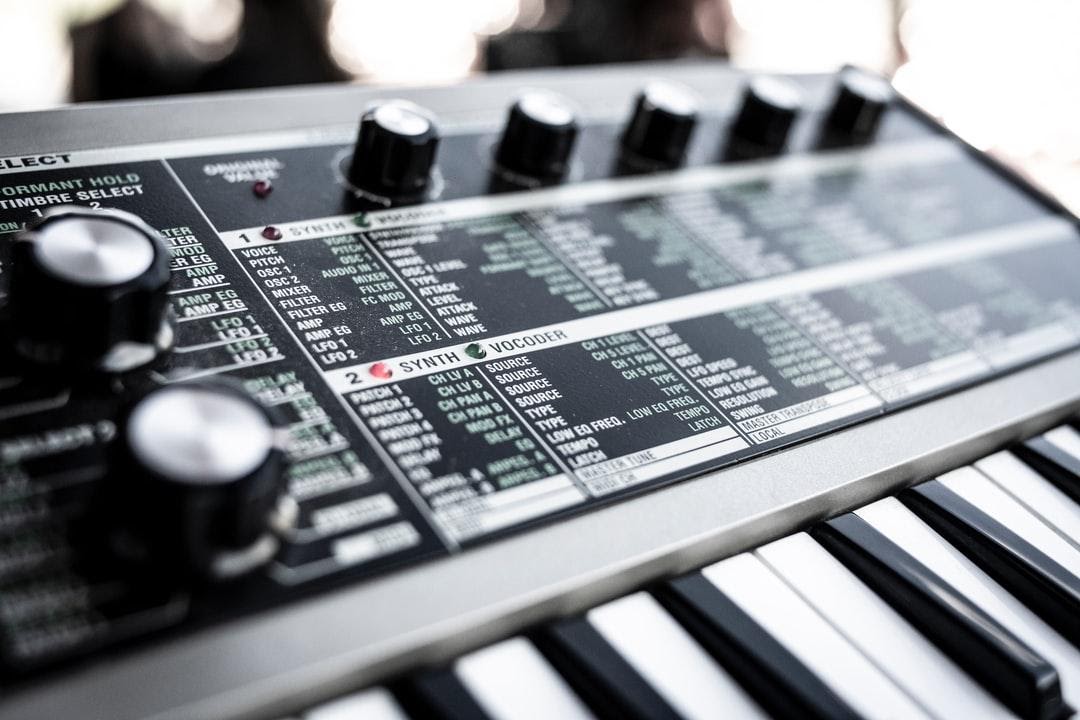 As its name implies, 'Technology Corporate' is light and inspirational music that's perfect for a corporate video.
Its instrumentation — piano, synthesizer, and drums — feels like the equivalent of a modern steel and glass highrise, clean and modern. 'Technology Corporate' would make for a perfect complement to any training or 3D architectural presentation video, and it's a bright shiny example of great royalty free music for marketing.
Music for Promotional Videos: Conclusion
If you're looking to truly engage clients, remember that their choices are primarily guided by their emotions. In the words of Psychology Today, "an understanding of consumer purchase behavior must be based on knowledge of human emotion and include the paramount influence that emotions have on decision-making."
Music provides a direct pipeline to human emotion, giving you, as the maker of promotional videos, a powerful shortcut. So when you're choosing music to support your promotional videos, choose wisely!
And then, also choose practically. Many great pieces of music you'll find online are in fact under copyright or else have complicated rights situations, which can land you in a difficult spot. So if you're wondering, "How do you choose a song for a promotional video?" the answer to your question is Stock Music.
The tracks on Stock Music are all of excellent quality and royalty free, meaning you just have to pay a one-time license fee to use them. The track is then yours to use in whatever context and as often as you like. So if your question is, "How do I attribute a song in a video?" you're welcome to, but you don't have to because Stock Music has taken care of all credit and legal issues.
The tracks come from international composers looking for an additional creative outlet, and you can search by genre, mood, instrumentation, and tempo, ensuring that whatever emotion you want to evoke in your listeners is there for you to sample. Great royalty free music for marketing is just a click away.
Get onto Stock Music today and find great stock music for marketing to take your promotional videos to the next level!
Since 2002, these brands and thousands others have trusted our music and tested our licenses