If you are a frequent buyer of royalty free music, the Max Edge Hard Drive is your music content and organization solution. You get the entire stockmusic.net library shipped to you on a USB3.0 hard drive, compatiable with PC and Mac computers. Included are over 4,500 tracks and sound effects delivered to your doorstep. Only available from stockmusic.net, it includes our simple, royalty free Media Producers License. Once you are a Max Edge owner, all future libaries from stockmusic.net are half off the regular price! All the music is quick to search and manage with the included search application. It's simple to find the exact track you need when searching by mood, genre, or collection. Every track comes in .wav, .mp3, and .aiff file formats for your convenience. It's simple to integrate the stockmusic.net library to your production workflow.
The Max Edge is the perfect solution for media production companies, radio stations, schools, video game production companies, or anyplace that needs the performance rights of a whole lot of great music at an amazingly affordable price. Now you have every song you need, whenever you need it.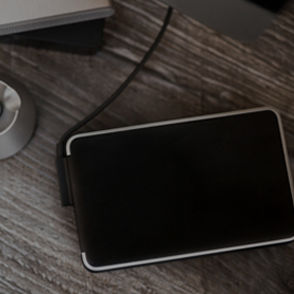 $3499.95
(includes instant access to all online tracks)
We ship you the current library on a USB 3 harddrive

All tracks available in .mp3, .aiff and wav format

Includes an easy to use app for searching music (Mac and PC compatable)

Future update libraries are 1/2 off for existing Max Edge owners.
The Max Edge Library includes these great libraries and many more:
Over 4500 unique tracks

The Maximum Edge was created by over 160 different composers worldwide, a world class symphony orchestra, award-winning sound designers and audio engineers. You have access to thousands of unique tracks whenever you need them.

Unlimited usage

Buy once, use forever. Once you purchase the Max Edge, you can use all the tracks in the library as much as you want, worldwide, unlimited distribution, for a lifetime.

Find music fast

Our easy-to-use app allows for quick and easy searches to make sure you find the perfect track every time. Search by genre, mood, collection, and more!

Instant Access

When you own the Max Edge, you get instant access to all the music on-line in addition to the hard drive. It give you the ultimate in convenience to help you produce great media.